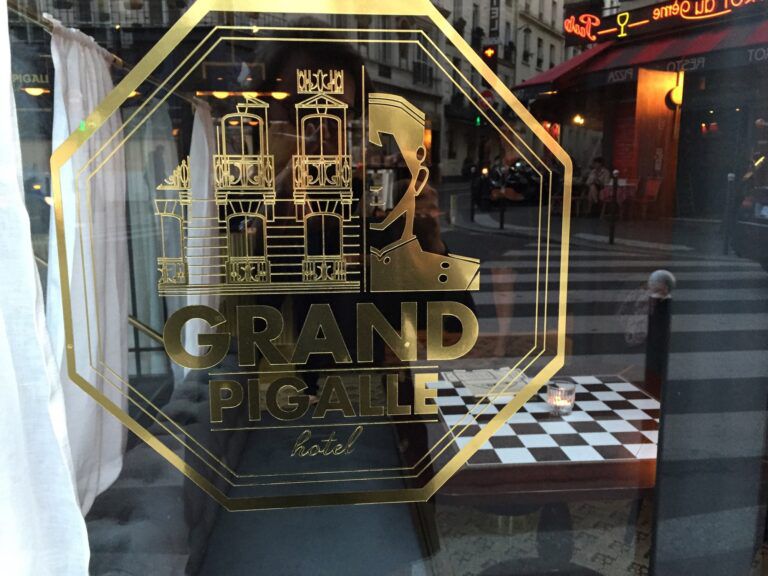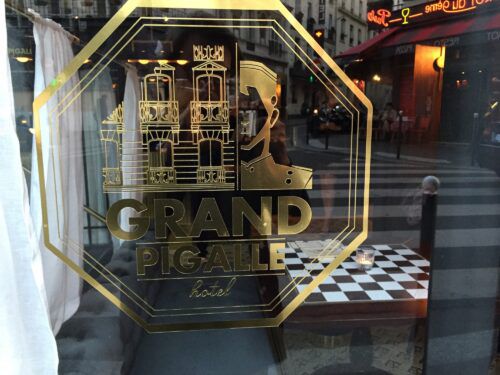 We stayed at the Grand Hotel Pigalle before opening!
The founders of the Experimental Cockatil Club have asked us to come to "test" the hotel before it opened.
We share the same taste for beautiful / good things
We can speak with some knowledge of the place:
Let's start with the least important … whatever it is symptomatic of a general approach that we have in common – the luxury is in the details – : the hotel, in addition to beds and bathrooms, also has a car, available to its customers day and night.
And what a car! The GPH Car – Citroen DS – is a marvel, back from the dead by the talent of Gilles Drouilli (pictured with yours truly in the subject of fantasies).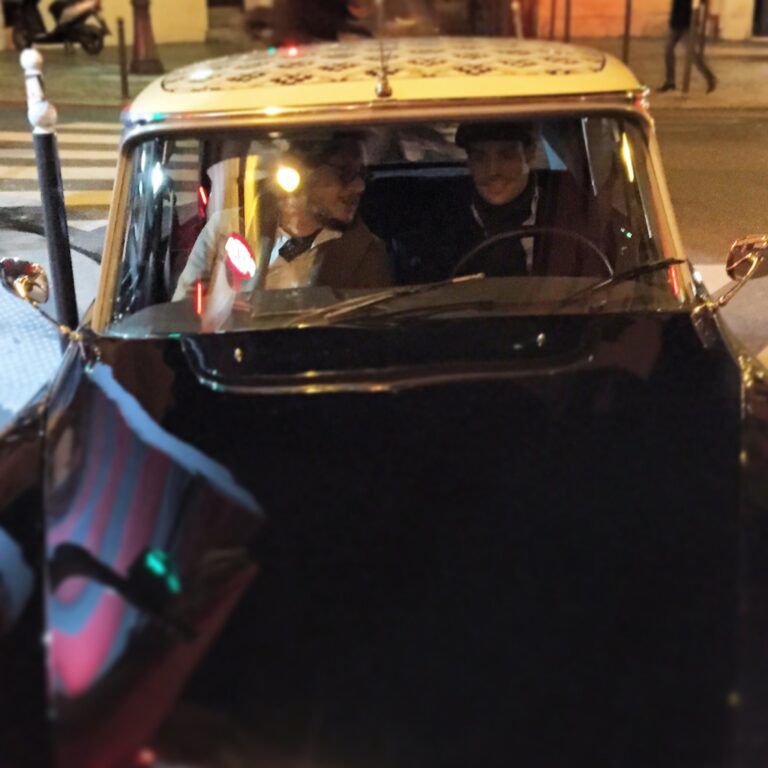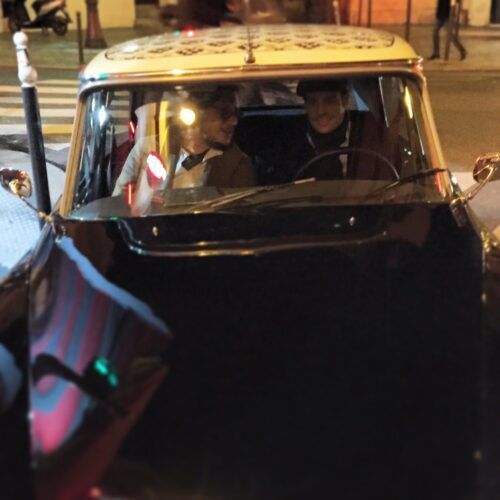 Only problem: you'll have to elbow to enjoy the experience !
In addition to an automobile, the Grand Hotel Pigalle is also:
– Top level bath products, developed specifically for the Hôtel.
– Small rooms (one is a SoPi, do not forget) but decorated with the dazzling talent of Ms. Dorothé Meilichzon.
– A "Parisian" view in some rooms, you would think sponsored by the tourist office so it is "in tune".
– Bedding worthy of the grandest palace.
– A vibrant place – the ground floor is dedicated to a real bar / restaurant.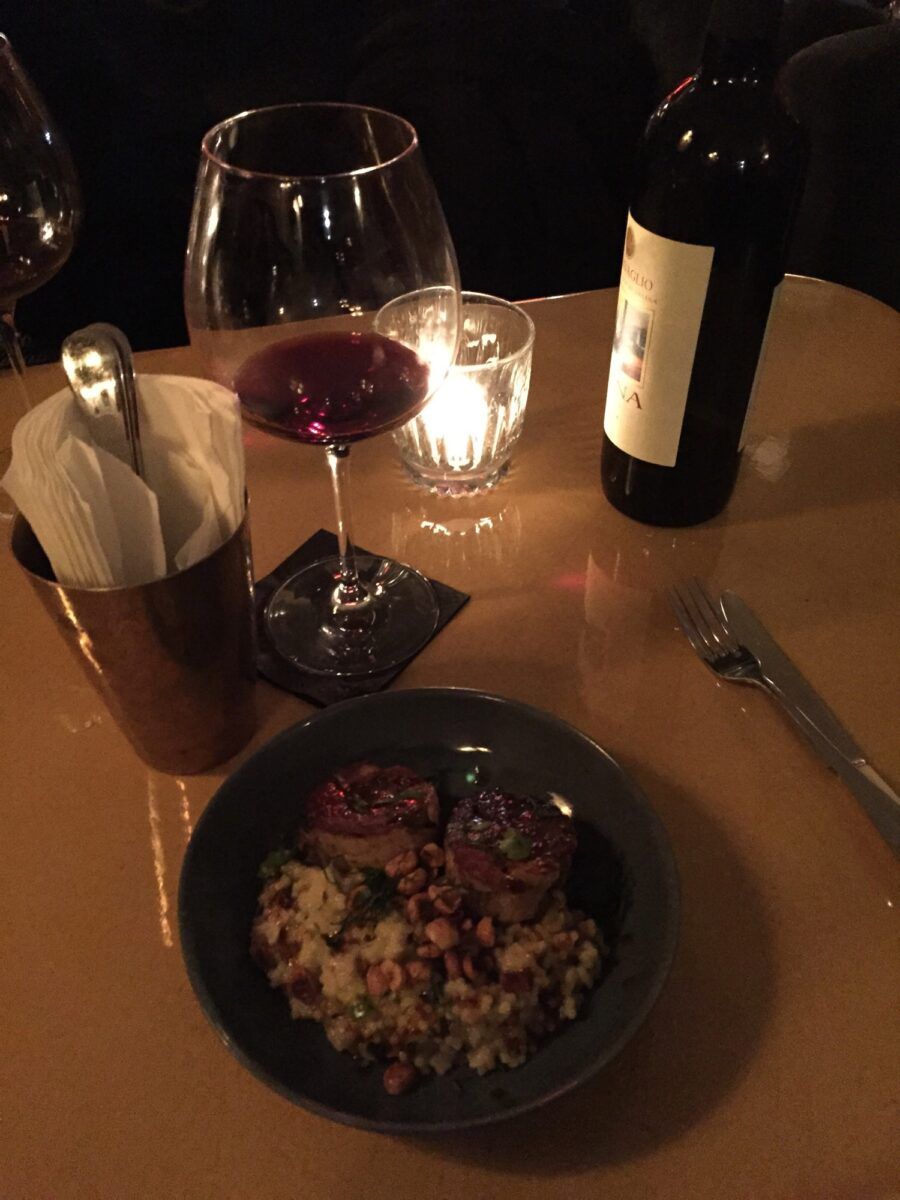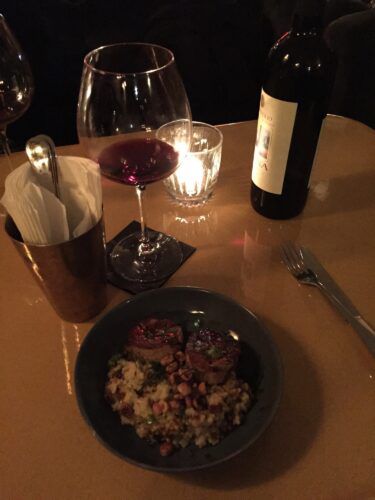 In short, it was tested, and loved it.
Without doubt the best Paris hotel in its class (3 *).
Here is the full story of the experience that Mister Christian Garcia, shop manager at rue Chomel Store, has lived :
"Title : Grand Opening
Recently I was privileged to live a unique experience: a night in a beautiful Parisian hotel a few days before its opening.
Discover in preview the work of an entire team, feel the energy and passion that emerges from such an adventure, see refine the final adjustments, attend final preparations before the curtain, what a program!
Everything starts in the cosmopolitan SoPi, understand South Pigalle district chosen by the band of the Experimental Cocktail Club to deposit his bags. Or rather to house yours. In a fine cut stone building, the Grand Hotel Pigalle reveals a very Parisian character. Just back, one is struck by the atmosphere of the place: expertly distilled retro ambiance, brass sconces, graphical wallpapers, a long bar stretching toward chairs that be all they promised, the eye wanders in detail Retail avidly.
This cozy and refined décor is obviously found in the rooms. The bedding is exceptional, literally. Special mention to the room under the roof, the typical Parisian charm with views of the "sacré coeur".
At this stage, it is already won, but it is not counted on the major asset that is the wine bar on the ground floor. A fabulous Italian wines, brunch to fall, and expert service are on the menu, all in a pleasant and friendly atmosphere.
In summary, a nice place, we will come to sleep or dinner, a flawless frame or the background is the height of the shape. And if the incongruous idea of ​​going out of the Grand Hotel Pigalle occurred, you would be spoiled for choice in this area with many faces."