To

prolong

the pleasure

a bit

of cool weather,

we chose

to present this

realization

made

on special order

(

Napoleon Collection).
A wonderful example
of the potential of
this extreme
personalization service
.
In
series, the
Neuhaus
model is available in
calf
,
decorated with a
twisted
lace
chocolate
leather.
Anticipating his holiday on the island of Mykonos, this inspired customer decided to transform the model to take it on a summer field, lighter: beautiful blue suede "Capri", completed with a leather flat lace this time, wearing a dark blue shade that fits the stiches on the upper.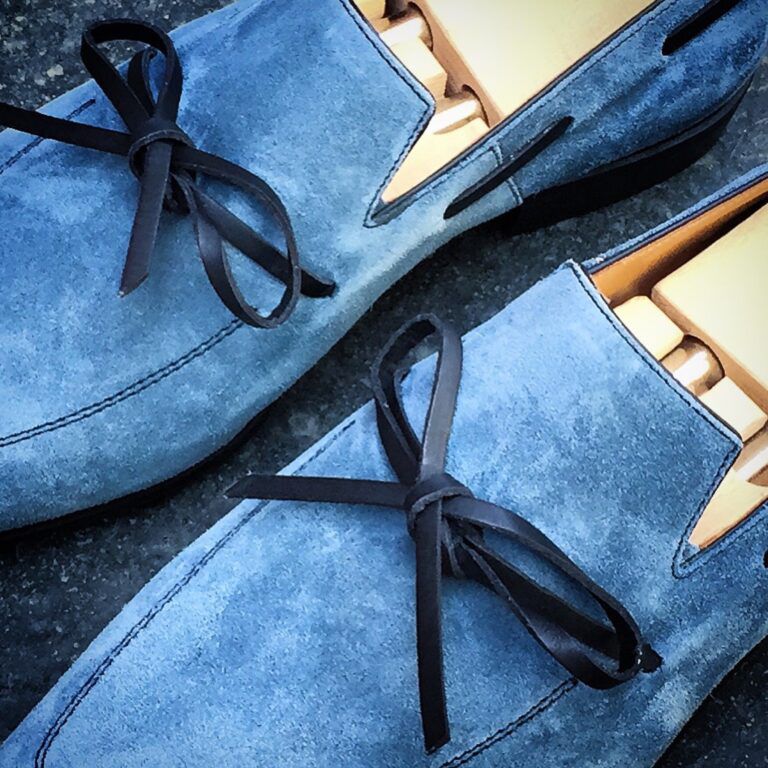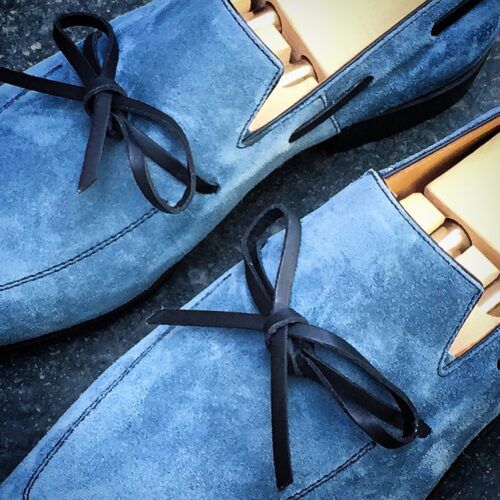 .
Our "
heart stroke"
among the
many
beauties
delivered
in June and July
for the holidays
of these gentlemen
our customers.