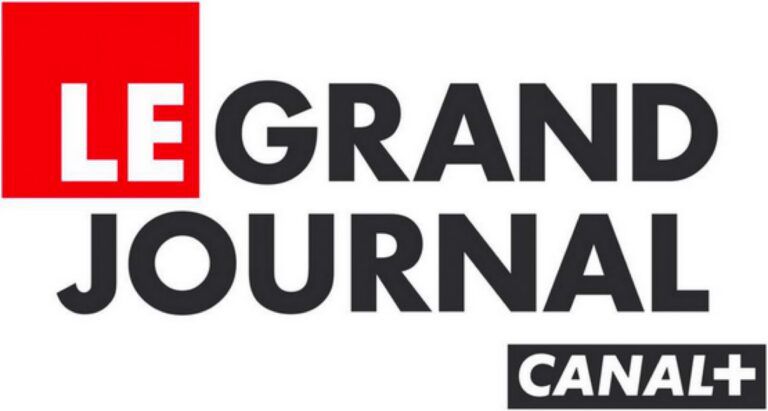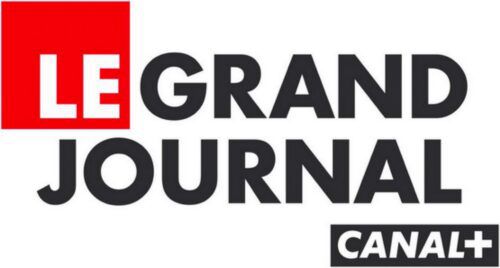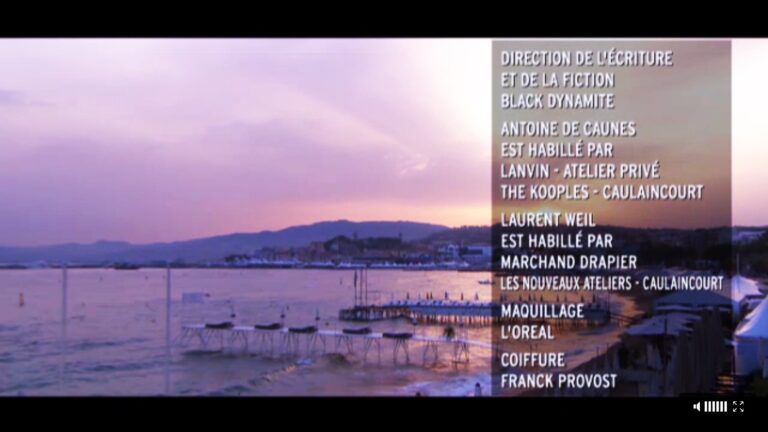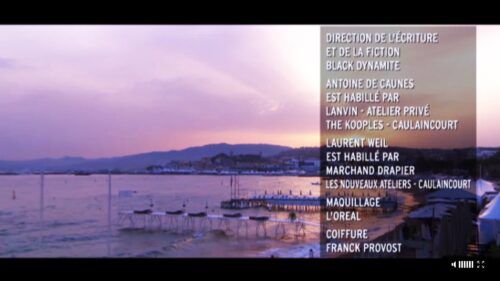 It all started two years ago, when the GRAND JOURNAL of CANAL + TV chanel had asked us to « dress » Mister Antoine de Caunes.
Traditionally we do not offer shoes to "celebrities", it is a question of philosophy.
Since it takes an exception to every rule, there we had departed at the time, because Antoine de Caunes is my childhood, and that the character was really sympathetic.
He therefore found himself to be the proud owner of a pair of Watrigant model.
We accompanied our little gift with a letter to his attention …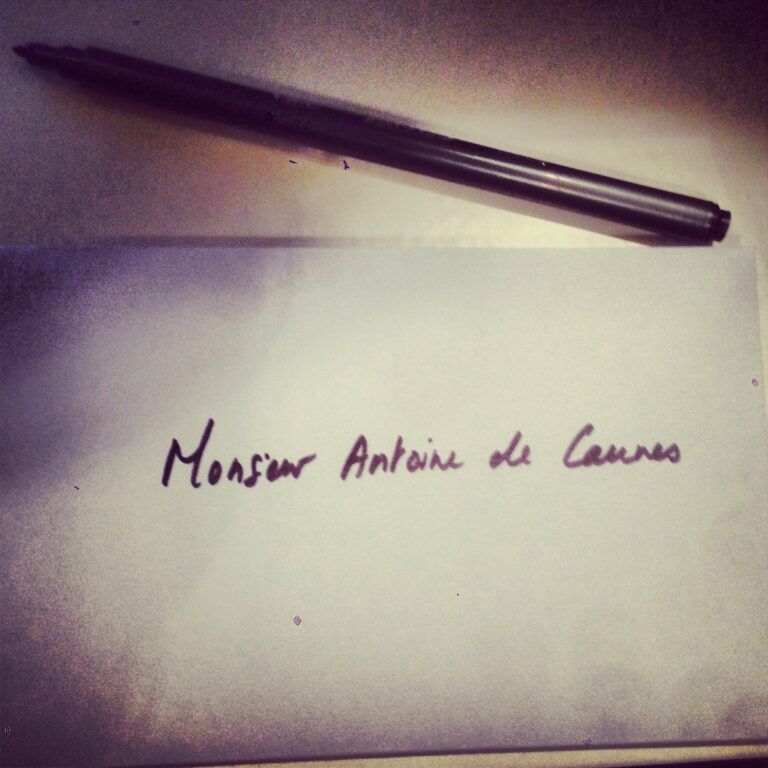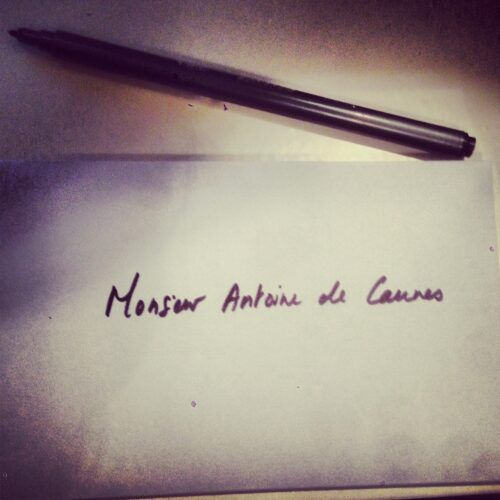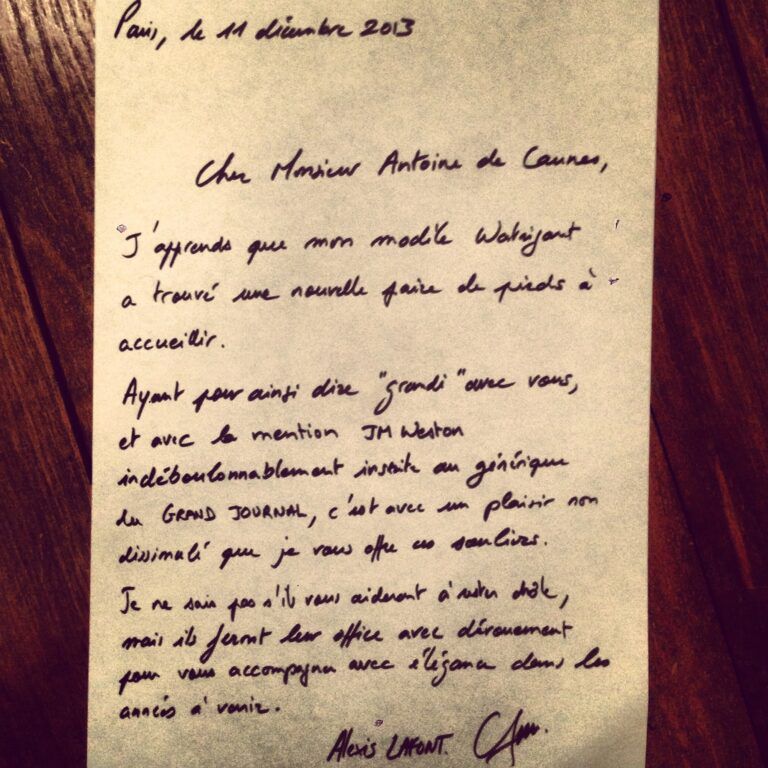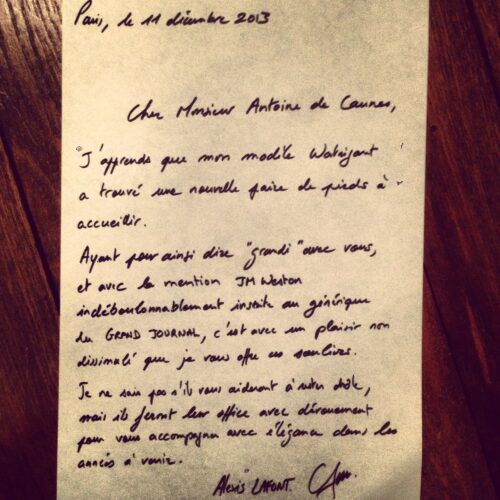 … Which he immediately responded by leaving a message full of gratitude and sympathy on my answering machine.
This touching story was the start of a collaboration that brought us there one week ago to fit not only for Antoine de Caunes, but also his entire team for the Cannes Film Festival 2015: Laurent Weill, Thomas Thouroude and Karim Rissouli.
And obviously they had fun, like Thomas Thouroude dancing on the Grand Journal tray on the Croisette for the occasion: Miranda Kerr appeared to appreciate the elegance of the journalist!

I want to thank Geraldine and Capucine, the designers of the show, for their good taste and good humor!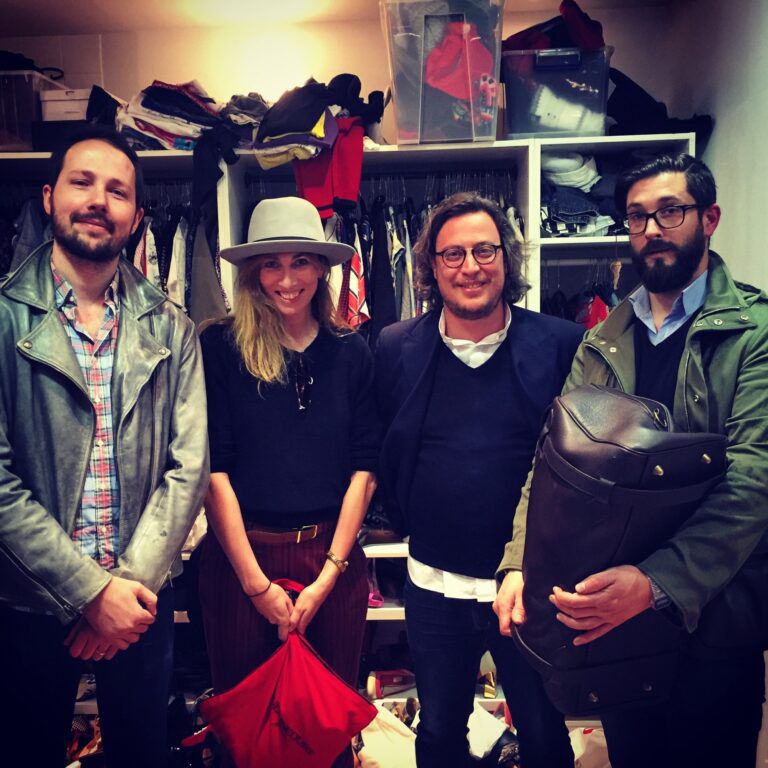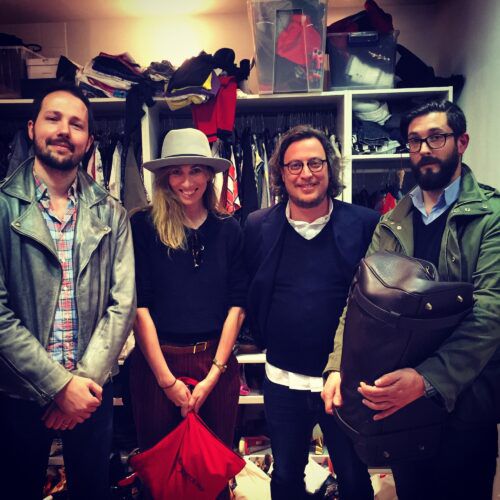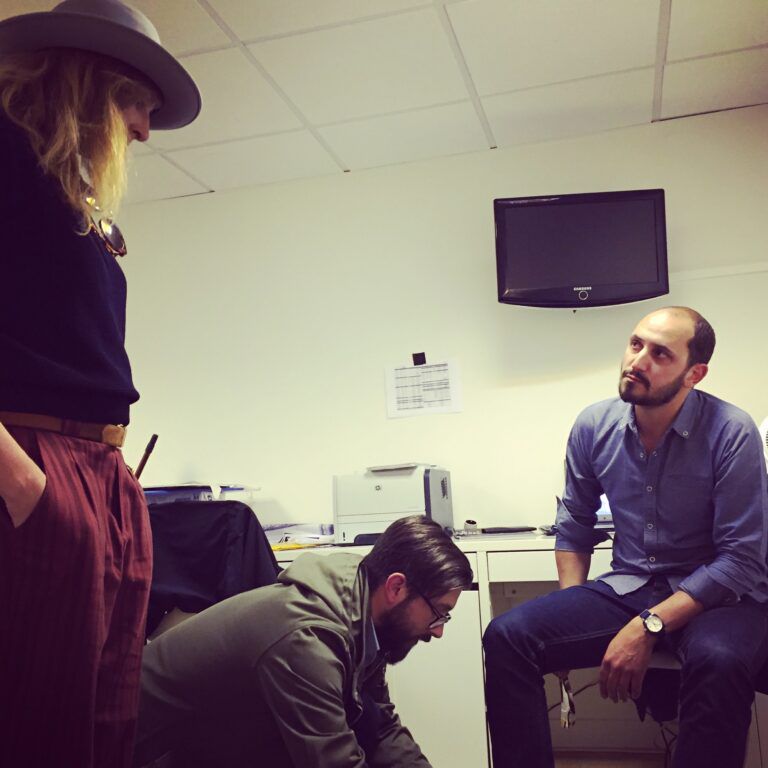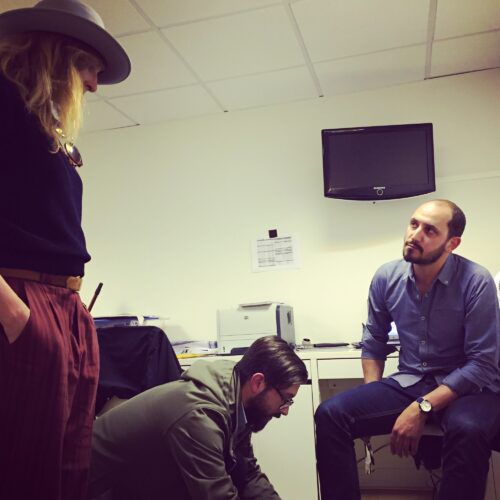 Alexis Lafont